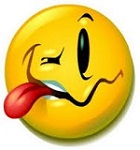 BY
chur
- Sat May 23, 2020 6:00 pm
- Sat May 23, 2020 6:00 pm
#863555
If anyone is after a good mod platform for a wah, or just after a good wah I have one up for grabs. PM me with any offers as I hate paying Tardme fees.
Kinda sorta don't want to sell it, as had big mod plans, and for the age its in awesome condition due to the original old man owner, alas my Slash wah is my fav at the moment.
(his SC95, not the horrible distortion pedal combo SW95 thingie)
https://www.trademe.co.nz/Browse/Listing.aspx?id=2635525150
No one ever died of hard work.. but why take the risk..