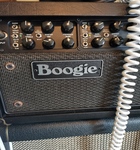 - Sat May 16, 2020 5:53 pm
#862712
Got a couple of guitars I'm looking at moving on.
First one is the Radian LP which you've all seen. BKP HSP90s which are nice. Photos and description here:
https://www.trademe.co.nz/2623709117
Also have a black EBMM Axis which is amazing but just isn't getting much play time lately. Raunchy Dimarzio pickups, D-tuna, OHSC and just all round rock machine. Miiiiight change my mind on this but hit me up if you're interested. Would be asking about $1800ono.
Trades are encouraged. Prefer pickup in Auckland but happy to meet up somewhere.
All rock and roll bands are on the verge of breaking up at all times.