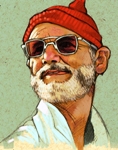 - Wed Dec 04, 2019 7:34 pm
#846073
Howdy team,
I am selling the following items. Pickup ideally (Auckland) but i do have the original shipping box with all the foam inserts etc. for the Marshall, so i could ship that quite easily and safely.
Marshall DSL20 Head
. Mint condition, purchased new from RS less than a year ago. Probably had max 5hrs play time. Tubes brand new etc.
The latest 20W version.
https://marshall.com/marshall-amps/prod ... dsl/dsl20h
What i love about this little beast is the pair of EL34's in the power section. Yip....none of that small bottle EL84 going on here. Even at 20 (loud) watts, it still has the girth and thump of a bigger head. Sounds killer. All the modern features like recording out, low power mode, reverb etc. Includes foot switch.
$600Mesa Boogie 2x12 Roadster cab
. (8ohm and 2x Mesa V30s).
https://www.mesaboogie.com/support/out- ... -cabs.html
Has been around but is still in excellent condition. The rubber on the handle has started to come off though, so if you are fussy you might wanna chuck some new rubber or a new fancy leather handle on it for extra cool factor

No casters. The Roadster cabs have different dimensions to the Recto cabs which not only makes them slightly more manageable to move around, but to my ears it also improves low end tightness and low-mid definition. YMMV.
Comes with Mesa slip on cover.
$580ALESIS ELEVATE 5 5 INCH POWERED DESKTOP STUDIO MONITOR SPEAKERS - PAIR
-
https://www.rockshop.co.nz/shop/alesis- ... -pair.html
A few minor surface scuffs but still in good condish. not seen much use at all. They sound better than they have any right to at this price point, which is why i bought them over M-Audio, KRK Rokit, Mackie et al's offerings. Just the right size for a smaller size room/space. I havent felt the need for a sub but i dont exactly listen or mix/produce DnB or Dub Step on them! haha
$160Diezel VH4-2 Pedal.
Absolutely KILLER sounding pedal. www.
http://diezelusa.com/diezelpedals/diezel-vh4-pedal-2
Swore i would never sell this but needs must. Mint condition, comes in original box with NZ power supply (18v IIRC). Can be run in front of a clean amp or also has a line level output to run direct into a power amp (or fx loop return) or direct into your audio interface. This is essentially Channel 3 and 4 of the revered VH4 amp. Can do everything from grit to brootz with that mega trademark Diezel sound. I know, i used to own a VH4

This cost me close to $600 to land after shipping and import duties etc. So willing to let it go for:
$400
Last edited by
Kloppsta
on Thu Dec 05, 2019 8:43 am, edited 1 time in total.
Little by little, by hook or by crook