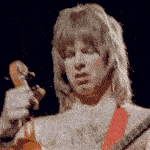 BY
matman
- Fri Nov 29, 2019 4:15 pm
- Fri Nov 29, 2019 4:15 pm
#845615
jimi wrote:Looking for a recommendation on where to take old cassette tapes to have their contents recorded.

A work mate has found a few rare tapes from the 80s that he wants to convert to digital, but is concerned that they may have deteriorated to the point that he isn't confident to put them into a cassette player.

Is there any place that specialises in preserving audio from cassette tapes?
I'm selling this that would work for that:
https://www.trademe.co.nz/music-instrum ... 227950.htm
"The large print giveth and the small print taketh away" - Tom Waits