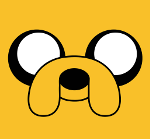 BY
Cdog
- Sat Oct 12, 2019 8:12 pm
- Sat Oct 12, 2019 8:12 pm
#841467
It's time to cough up some coin for glass... any recommendations for getting the best out of the AB763? It's a Super reverb, so the complement will be 4x 12AX7, 2x 12AT7, 2x 6L6 and a GZ34 rectifier.
I put JJ's in my 18w (6V6) and am really happy with the sound, but that's Marshally not Fendery. Can't really afford to sniff corks here, but suggestions are welcome!

Need to order some this week so they land before the customs changes.