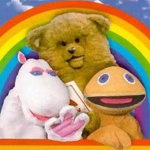 BY
jimi
- Wed Sep 11, 2019 7:56 pm
- Wed Sep 11, 2019 7:56 pm
#838715
Looking for options around a dirt pedal that doesn't clean up when I roll back the volume.

Currently I use a DLSv3 for my dirty rhythm sounds, which sounds great, but its very loud. There are 2 guitarists in my band and sometimes I want to dial back the volume a bit while still having a good chunky rhythm sound - with the DLS Im finding it cleans up before it drops down enough.

Are there any good options for a dirt that adds the same amount of dirt regardless of how much volume you are putting out?