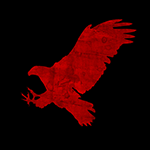 BY
Zaulkin
- Wed Apr 17, 2019 1:41 pm
- Wed Apr 17, 2019 1:41 pm
#824925
Hi guys,
Does anyone have a double guitar gig bag for sale?
A Mono bag or Gator Progo Gigbag for 2x Electric guitars would be ideal.
I'm also after a Fractal EV-2 expression pedal as the small size would fit my board perfectly.
I have may have stuff to trade/ bargain with here:
http://www.nzguitars.com/forum/viewtopic.php?f=49&t=35384
Last edited by
Zaulkin
on Thu Jun 20, 2019 9:57 pm, edited 1 time in total.