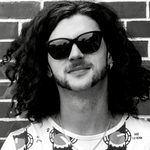 - Sun Feb 24, 2019 5:11 pm
#819184
"No one could touch his guitar" is something I read re: how he had it set up.
Suspect he had stupid heavy strings on it and all. Sounded like a cool guy.
werdna wrote:Well at least I can still make toast in the bath without anyone telling me it's unsafe.