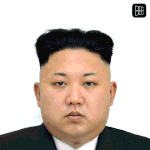 BY
MattH
- Mon Mar 02, 2020 6:21 pm
- Mon Mar 02, 2020 6:21 pm
#853906
Bg wrote:Ok,
There could be many reasons for me posting this.... the fact that Joe gets his Awesome Random Samick Experience whipped, by Josh Smith and Tommy Emmanuel.
Or that Tommy is clearly playing something not a vintage tele and his tone is great.
Or that its been a long time since I've seen Tommy play an electric?
Or that is one fucking sweaty suit Joe is wearing.

But the main reason is the bass player. We see him at the end and he is the spitting image of Richard O'Brien, and look at the length of his fingers!


That was great. No complaints, but what a backing band. You can't do that stuff without a good one.
Bonamassa was unusually generous, I thought...
All the gear... absolutely no idea...