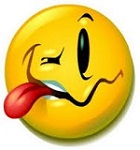 BY
chur
- Tue Dec 17, 2019 11:18 am
- Tue Dec 17, 2019 11:18 am
#847336
One of the main reasons I got the Katana was for the 'everyday use', no valves to wear out or warm up, and if you only have 10 mins for a quick noodle it's ready to go at the flick of a switch.
Obviously grunty enough for a gig too and takes pedals well.
I'd like to try out a Nextone one day as probably suits my use also.
No one ever died of hard work.. but why take the risk..