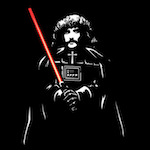 - Sun Dec 02, 2018 5:12 pm
#810192
Darth Sabbathi wrote:Fuzz is a very subjective thing in my experience. Personally I really like something with a fair amount of spit and a lot of girth - I don't really do the Gilmour tone type of thing. But if that is your bag, I would say a Ram's Head style big muff would be the go. The best one I've tried is the violet Rams Head from Tym Guitars in Australia, but they are hard to get a hold of:

https://tymguitars.com.au/collections/e ... etramshead (all of his Big Muffs are good - I've also tried the reverse and the civil war, but this was my fave)

If you want the versatile muff-with-mids thing, the EQD Hoof is my pick.

As Danny suggests, a fuzz face is a good all round option too. If you want something that is not too woolly, I'd go with a silicon version - BC108 or BC183 transistors. The Skreddy Lunar Module would be excellent if you want something spendy. Solid Gold FX 'If 6 Was 9' is a good option too.

Edit: the other thing I would say, whatever pedal you get, try it with a bunch of different configurations. Fuzz pedals are wildly sensitive to all sorts of factors - the amount of gain, the input level, the kind of pickup, the amp, etc. Particularly gain and input level - try it out with clean vs overdriven amp, and try rolling off your guitar volume. Those things can make a huge difference.
I mentioned the Tym Violet Big Mud - there are a batch of these available online now:
https://tymguitars.com.au/collections/e ... dbigbigmud
They probably won't hang around for more than an hour or so - if you're keen, get in there. They hold pretty good resale value on Reverb if you don't dig it.