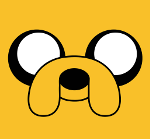 BY
Cdog
- Fri Oct 18, 2019 7:32 am
- Fri Oct 18, 2019 7:32 am
#841984
Mike Clayton wrote:Which Trinity kit have you built?
18W 'Plexi v6' with VVR. Couldn't be happier with the amp, well beyond my expectations of playability and sound.
That postage was pretty painful... Canadapost actually lost the package, it took several months to arrive. I look forward to hearing about your TC15 build!.