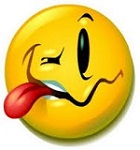 BY
chur
- Sat Sep 21, 2019 8:12 am
- Sat Sep 21, 2019 8:12 am
#839542
Reg18 wrote:

chur wrote:

Reg18 wrote:Got this on the way, I now need to explain to my wife why I used the credit card and not my guitar account!



Nice, is that a Lovepedal?



Yeah it's a new Lovepedal, it's like the Amp Eleven with the same boost on one side and a JMP inspired thing the other. There's no demos up anywhere so I've bought based on how much I have liked his other pedals!
That explains why I couldn't find it, only the similar looking Amp Eleven.
No one ever died of hard work.. but why take the risk..