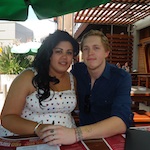 BY
Phildo
- Thu Nov 06, 2008 8:08 pm
- Thu Nov 06, 2008 8:08 pm
#202682
Seeing as we are all constantly wanting new gear, I thought this would be a cool thread. Here goes.
MI Audio Revelation head
MXR Script Logo Phase 90
Voodoo Labs Pedal Power 2+
ISP Decimator Pro Rack G
1-3 ASH Custom SGs

Possibly a wireless system
Thats all I think...
Now its your turn.


I cannot brain today, I have the dumb.