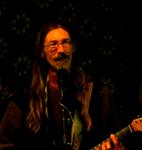 - Mon Sep 23, 2019 12:11 pm
#839683
I've had this thing about a week or so. Came down with a nasty cold virus at the same time of arrival. So in no fit state to crank it up when your head hurts and tinnitus active.
Anyway couple of nights ago I plug it in. Initial thoughts are it's big, clean & spanky sounding. If I wind it up say about 7-8 it is quite noisy with white sound & hum, not excruciating loud but big, slightly breaking clean and spanky.
Sounds nice enough just playing little bits & pieces quiet maybe a little ice picky.
I'm getting a bit of static like crackles which is off putting, suspect output valves or rec valve might need attention. Open the bonnet me thinks.
Amp would be about 20 years old. Beautifully looked after by previous owner, looks new. Hardly if ever been bounced off the walls or loaded in with other tolex mauling objects. Who knows how hard it's worked in a playing sense.
Anyway a little underwhelmed so far. I read a review before I got it and they described pretty much every thing I experienced with this amp too.
Make a good bass amp haha!
I mean look at though, ain't she a beauty.
Who knows, workshop session, hit the front end hard with boost and brake the output with the THD hotplate. To get somewhere close to how I imagined it.
"Well the rain aint fussy 'bout where it lands..." - Rory Gallagher