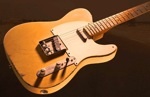 BY
Reg18
- Thu Aug 29, 2019 10:29 pm
- Thu Aug 29, 2019 10:29 pm
#837830
Downloading some more HX Stomp presets and ding some more tweaking to suit my needs.
This is a Plexi ish one I downloaded which I'm liking quite a bit so far.

Stomp 1 uses 2 delays all from the stomp
Stomp 2 is the same
Stomp 3 I used a Tone Bender MK2 for the lead going into the stomp.