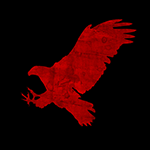 BY
Zaulkin
- Sat May 23, 2020 11:46 am
- Sat May 23, 2020 11:46 am
#863501
I have this guitar road case which I think will fit pretty much anything. It's got the some marks but it's in pretty good nick. I can send more photos if there's any interest.

Does anyone have a large computer monitor they'd swap for it? 27" or so would be great. I'm not a gamer or anything. Just want a sharp reliable monitor.

The monitor must have vesa mounts. I'm in Auckland.
Attachments
IMG_20200410_150604.jpg (5.66 MiB) Viewed 68 times
IMG_20200410_150632.jpg (5.14 MiB) Viewed 68 times
Last edited by
Zaulkin
on Sat May 23, 2020 12:47 pm, edited 1 time in total.