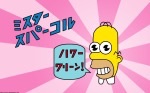 - Sat May 16, 2020 7:16 pm
#862721
Ok Ok
So I sold my 68 mustang
Im stacked with single coil offsets still and I want to add something growly and snarly to the mix. After a vintage/vintage styled offering.
Must have:

1. Trem
2. Not be an LP

Im thinking:
Gretsch
Deusenberg
Guild
Dearmond
Etc etc
Maybe something quirky

It will still ultimately have to fit with the retro surf vibe.

Come ar me!