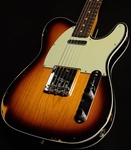 - Thu Mar 19, 2020 8:52 pm
#855558
Hey all.

So I find myself in Wellington with 14 Days of Self isolation to fill (before I can return to work in Hong Kong for another 14) So thought I would get into some pedalboard work.

Anyone have any Strymon Power supplies they don't need? Prefer the low profile but open to anything.

Hope this finds everyone happy and healthy. Strange times.