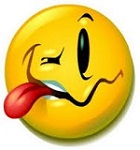 BY
chur
- Wed Sep 11, 2019 9:04 am
- Wed Sep 11, 2019 9:04 am
#838649
Buddy of mine has a hankering for a Dimebag or Wylde Wah pedal in good condition. Said I'd ask around, so here I am.
Anyone got anything laying about they might want to move on?

Last edited by
chur
on Tue Sep 17, 2019 11:05 am, edited 1 time in total.
No one ever died of hard work.. but why take the risk..