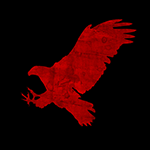 BY
Zaulkin
- Tue Sep 10, 2019 8:23 pm
- Tue Sep 10, 2019 8:23 pm
#838604
What's out there in terms of 2x12 cabs? Or even a widebody 1x12.

Preferably light, closed back, and black. Without wheels.

Any DR Z Best cabs floating around? There was a livesound 2x12 on TM a while back...

I know about scarecrows Mesa, and I know BG makes 'em. Just curious really.