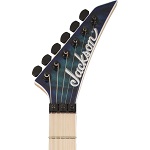 - Fri Jun 08, 2018 9:23 am
#788156
Hi all,
Pretty keen to try an ESP as I've never played one before!
Also really dig guitars with a single humbucker setup, they just look so cool and I love the simplicity.
Something like the one pictured below, perfect for my metal band.
Thanks!
P.S. I'm in no rush, just keen to see what's out there!
Last edited by
jaxman16
on Fri Jun 08, 2018 9:33 am, edited 1 time in total.