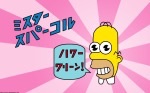 - Sun Nov 03, 2019 7:41 pm
#843183
Still have a couple of goodies to clear out.
Vintage USA 1968 Mustang Daphne Blue $3200 - original case amazing neck , new frets, 100% original otherwise (has one solder join broken to put in new harness and pups but easily restored to 100% original)

2000 USA JM IMB $3250
num nums JM top end. see previous threads

Ive got some other buts and pieces including mastery vibrato, custom shop JM pickups, Harvester guitars custom JM pickups etc...