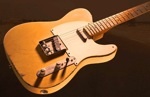 BY
Reg18
- Thu Aug 15, 2019 8:43 pm
- Thu Aug 15, 2019 8:43 pm
#836456
This is now a for sale thread! Open to trading or buying a S/H HX Stomp before I bite the bullet on a new one.
Bigsky sold
Diaster Area DMC3 XL gen 2 midi controller SOLD
NUX Solid Studio IR loader,SOLD
Joyo American Sound SOLD
Lovepedal Deluxe Drive SOLD
ZVex boost SOLD
Mooer Tender Octave SOLD
Pedalboard and case $150
I'd still keep my 5e3 and cab.
Last edited by
Reg18
on Sun Sep 08, 2019 8:37 am, edited 12 times in total.