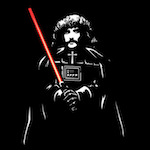 - Tue Aug 06, 2019 9:04 pm
#835481
More sells...
1. Seymour Duncan Seth Lover bridge pickup. Unused, as new, in box. $150
2. Strymon Volante. Mint in box. SOLD
3. EHX Small Stone V2. Vintage, 1977. SOLD
4. ProCo Rat - Small Box, 1987. With LM308 chip. Original box. SOLD
5. Sola Sound MkIV Tone Bender. Vintage, 1973. Rare-ish yellow 'Hit It!' version. About as cool a fuzz pedal as you could ever want. $800
6. EHX Big Muff V3. Vintage ~1976. Same circuit as the Ram's Head. Warning, this guy is noisy AF. But sounds awesome when engaged. $250
7. fOXX Tone Machine. Vintage, mid 70s. It's fuzzy, it's furry. Pretty rough example, one transistor replaced. Reverse now met on
Trade Me
.
8. DeArmond 1900 Phaser. Vintage 70s. Cool treadle action phaser, with a switch to change the treadle function - it either controls the LFO speed or can just manually adjust the phase for Brian May action. $220
9. DeArmond Thunder Bolt wah. Vintage 70s. Insane inductor-less wah pedal. $400
10. Silverpistol Judge. Epic boost from Tony - based on the boost section of the ZVex Box of Rock if memory serves. SOLD
Pics here
. More available on request.
Last edited by
Darth Sabbathi
on Sun Aug 11, 2019 10:58 pm, edited 6 times in total.