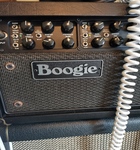 - Mon Apr 01, 2019 6:16 pm
#823635
Help me consolidate and buy a kick ass amp!

Marshall DSL50 head in good condition. From everything I've read and can gather, this is a version outside of the earlier models which experience the bias drift. I've done a few gigs with it and a lot of practises with it and had no issue. Looking for $950

Mesa Mini Rectifier in as new condition with bag and footswitch. $900 plus shipping.

Radian LP with 59 and Custom Custom pickups. $750.
Last edited by
StratMatt
on Fri Jun 21, 2019 10:15 pm, edited 6 times in total.
All rock and roll bands are on the verge of breaking up at all times.