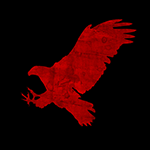 BY
Zaulkin
- Fri Jul 12, 2019 5:21 pm
- Fri Jul 12, 2019 5:21 pm
#833040
KNNZ wrote:

Zaulkin wrote:For sale:

Matrix XT800 1U stereo Power Amp: $525 - perfect for AxeFX.




Well if you sell me your AX8 first then I can get the power amp for it...

Just get the power amp first... Think of it like a stepping stone to the perfect rig.