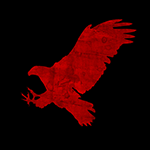 BY
Zaulkin
- Sun Sep 16, 2018 8:33 pm
- Sun Sep 16, 2018 8:33 pm
#801303
For sale:

Victory Amps V30 Head. $1400 with soft case, footswitch, and original box if you want it. Mint condition.

Squier Classic Vibe Telecaster (white) excellent condition with hard case. Pickups have been changed out to Fleor pickups (don't have the originals). Low action. Plays AMAZINGLY. $700

SUB 4 string bass guitar + hard case (brown colour, has a paint chip): $450

Livesound Roadcase cube: $140.
Would suit spare cables, small bits, small amp heads etc.
Has foam inside, but 2 inserts were taken out.
Approx Dimensions:
Internal: L:45 x W: 26cm x H: 37cm
External: L: 48cm x W: 34cm x H: 45cm

Marshall DSL100 + 4x12 Cab: $1400

Pedals:
Keyztone Exchanger pickup modeller: $320 (look this one up).

Cables:
2x planet waves guitar / instrument cables (4m long each): $40

Port City 2x12 vertical cabinet (black) with custom vinyl cover. Excellent condition: $1400


Stuff I'm interested in + or - cash:
- A Victory Amps RK50 head.
Last edited by
Zaulkin
on Sat Nov 16, 2019 10:37 am, edited 202 times in total.