Just bought Steve's Blankenship so need to shift some bits and pieces. This one's been around the forum like the town bike so whose turn is it next? Here's the usual blurb:
Two channel, 20w, cathode-biased 2 x EL84 in the Poweramp
On the back there is a switch to choose between solid-state (up) and valve rectification (down) and a three position switch for different levels of negative feedback. (The more NFB, the cleaner the amp will be) center is off, bottom low, top high.
* Vox/Matchless DC15 Channel:
Tubes: EF86 preamp > 12AX7 Phase Inverter > EL84
5 position bass EQ, Mid control, Volume with pull for bright, and a pull switch Master Volume located on the back.
A cut control like on Voxes governs the high end/presence on both channels.
* Marshall Channel:
Tubes: 12AX7 x2 preamp > 12AX7 Phase Inverter > EL84
Has a Master and Gain on the front, three band (TMB) EQ on the back.
The push-pull switch on the Gain control increases the gain on one of the stages.
The low input on the Marshall channel bypasses the first gain stage, much like on a JCM800. When you put the gain-boost switch into the high gain position, it turns it into a Plexi circuit.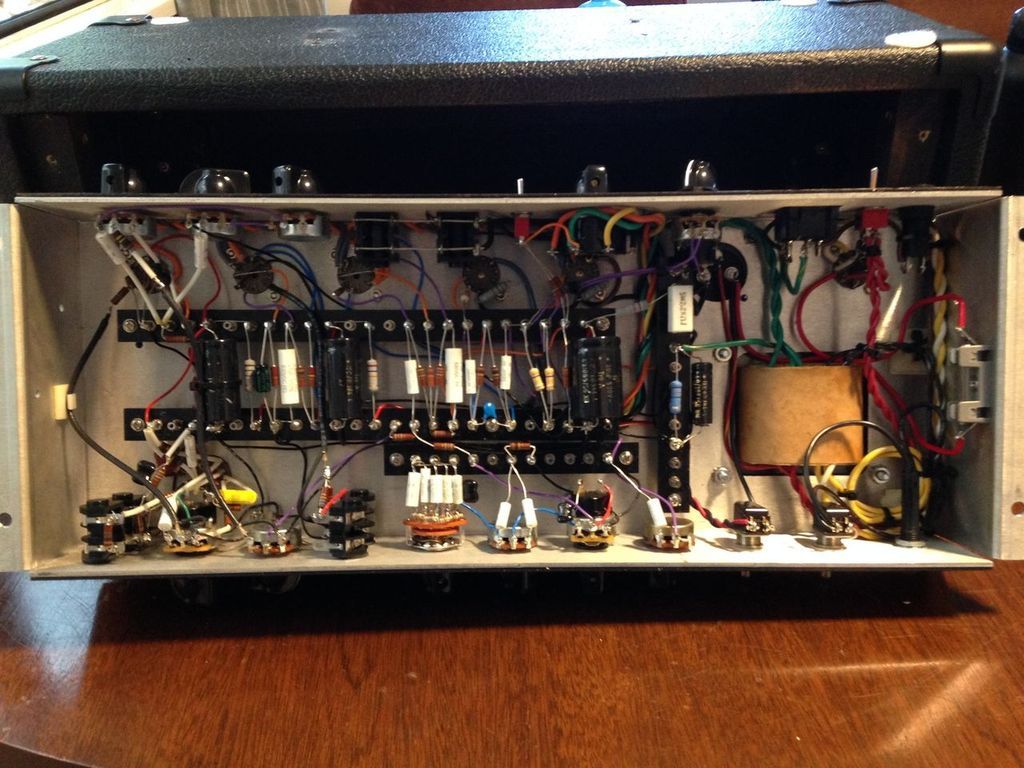 $1,200 would be spiffing. I'll even ship it gratis.