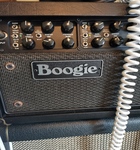 - Tue May 19, 2020 6:19 pm
#863038
I just bought some from the guy that runs this wood turning shop:
http://www.timberlywoodturning.co.nz/ca ... ing-Sealer
He was only 40min drive away from me so I shot over to pick it up. He's got all sorts of cool hand tools and other bits and pieces as well. Reckons he's selling plenty of the aerosol cans to wannabe guitar builders.
All rock and roll bands are on the verge of breaking up at all times.