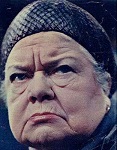 BY
werdna
- Tue Dec 03, 2019 8:12 pm
- Tue Dec 03, 2019 8:12 pm
#845977
My tele has a stripey top and dark blue stain. I want to change it to aqua/turquoise. I am going to need some advice, and some help with supplies.

1. what is the easiest way to strip the existing lacquer? There is a plastic binding which I don't want to damage.
2. does anyone have some black dye to do the stripes, please?
3. does anyone have any turquoise/aqua dye, please?
4. what's the best cheap electric spray outfit for this kind of job?

Cheers!