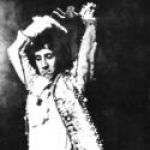 BY
kdawg2a
- Mon Oct 07, 2019 7:11 pm
- Mon Oct 07, 2019 7:11 pm
#841071
robthemac wrote:Did you do some judicious sanding and the old hot-cold trick to make the cracks? I'm on the look out for a Strat to relic.
The basics are hot and cold on the lacquer to crack it and some dulling of the finish.
The fun part is making the chips and worn through patches. One thing I learnt is it all takes a lot of time.
I like to think of a background story to the guitar. For the most part, i'm not into the road warrior, used by a bluesman in a smokey bar for 50 years look. I like the punk rock, bought it cause it's cheap and good, then thrashed the bejesus out of it in some energetic shows, look.
This guitar would be my tribute to East Bay Ray, the guitar player for the Dead Kennedys. He used old Teles (cause they were cheap) and they weren't wrapped in crushed velvet. They worked well and they sounded great.
I like that kind of story.