BY
PaulWD
- Sun May 17, 2020 4:10 pm
- Sun May 17, 2020 4:10 pm
#862780
I'm sitting on quite a few nos and good used ef86's. I use a couple in hifi amps and preamps from time to time but not many. I thought I'd turn my hand to a vox-ish kind of thing with one as a preamp.

Just been plodding away at this guy today. Based on as stripped down ac15, no trem. Put in a master vol just because.

I hope to get this running and off for testing this week.
Attachments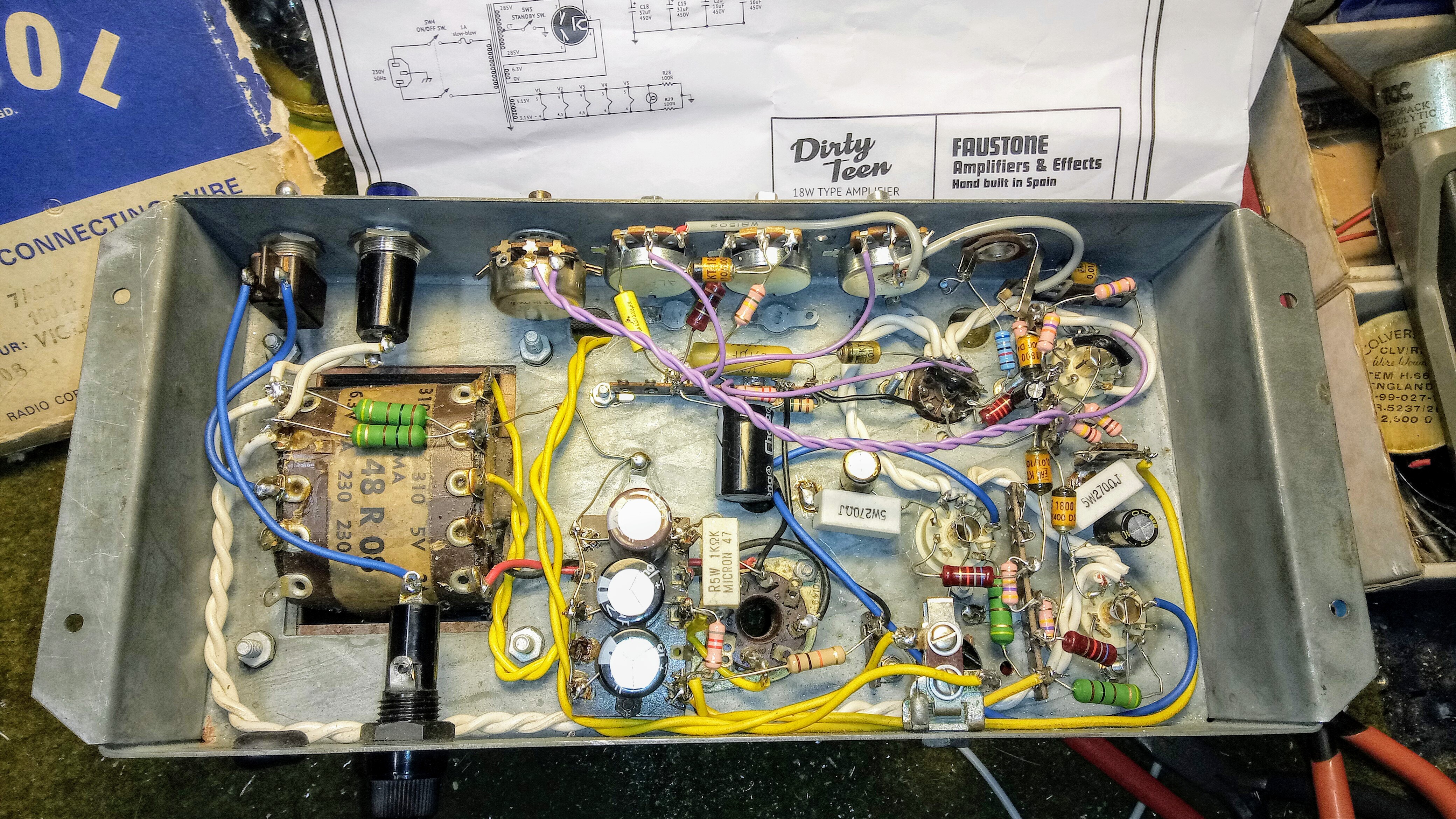 IMG_20200517_154248~3.jpg (2.88 MiB) Viewed 427 times