- Fri Sep 27, 2019 1:24 pm
#840071
Hey guys,
Here's my build as it sits:
It's this layout with the dark ritual components: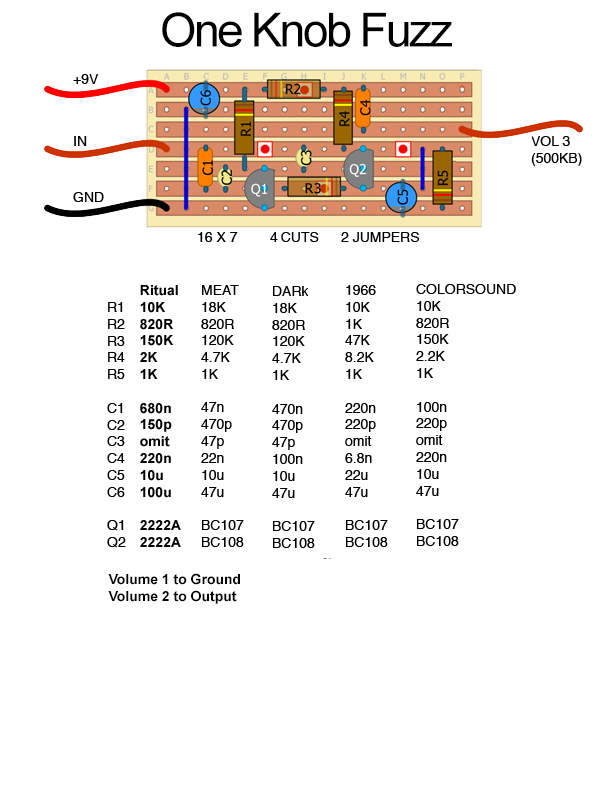 And as recommended on there I'm using the madbean pedals standard wiring diagram.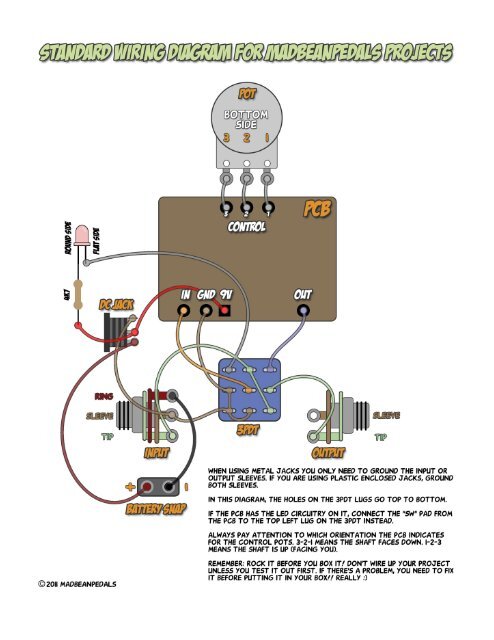 I've connected the top right lug of the switch to vol 2 - basically the purple wire on the madbean diagram.
I get a clean sound with no distortion, but the engaged sound is very quiet and distorted. I have to crank the amp to hear anything. The LED lights and there's no immediate screwups with the wiring anywhere and I've checked the vero for any solder bridges to no avail. Testing the power supply shows 9.42v coming in and the same at the input on the board, and the pot is reading at 470k (I thought I may have killed it with the iron).
Is there anything immediately apparent that I've screwed up? This is my first build so I could use the pointers.
Thanks for looking.