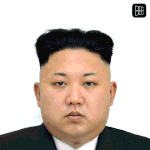 BY
MattH
- Mon Mar 16, 2020 8:17 am
- Mon Mar 16, 2020 8:17 am
#855188
Molly wrote:If I back-off the preamp on my RK50 from one o'clock to twelve I get a completely different dynamic thing going on that makes me favour one guitar over another. Strat on the lower, Tele on the higher. If I hit the boost it makes me want to play on humbuckers. So, yeah. Amps will play a part.

What tone do you have in your head?
Nothing heavy. Relatively clean, Fender-amp breakup. I play low wattage amps. A 5w VibroChamp is my go to and getting it to break up is not too tricky, so I don't want anything too hot.
I like that position 2 and 4 stuff on a Strat. The sound you can't get from a Tele. That's probably what I'm aiming for. I don't know what you'd call it. Is that what these dudes refer to as "glassy"?
All the gear... absolutely no idea...