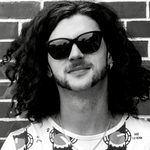 - Sat Jul 06, 2019 7:52 pm
#832240
So I've got this old Epiphone I found under a house the other week. A g310, so bolt on.
Body and shit is all there and looks good - aside from the wiring cuz it's all parts bin and my iron is pretty had it - but.
The neck on it is a proper fucken banana.

I've loosened the truss right off to see what it does.
Is this sorta thing curable (for a fly by the seat of my pants type hack) or just get rid of the thing?
werdna wrote:Well at least I can still make toast in the bath without anyone telling me it's unsafe.