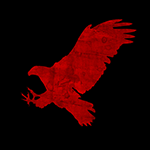 BY
Zaulkin
- Sat Mar 16, 2019 3:09 pm
- Sat Mar 16, 2019 3:09 pm
#821711
Every now and then we have a bad experience while buying and selling. It's inevitable, but it's usually not on this forum. Perhaps this could be a thread where we can keep each other informed as to who to avoid on these other sites.
Make sure you've thought it through if you're going to post something, as the person you're talking about might very well be on here.
Here's a few guidelines I can think of, though more may be added:
- Try to sort it out yourself first and give the other party some time to respond.
- Stick to the facts.
- Provide reasons rather than just saying it was a bad trade. Keep evidence if you can rather than hearsay.
- No shit talking.
- Consider both sides of the story.
- Edit the post / let us know when it's been settled so that names can be cleared.
- Take it to small claims if you can't sort it out.
Remember that there is another thread here for posting your good experiences:
http://www.nzguitars.com/forum/viewtopic.php?f=3&t=36221
Last edited by
Zaulkin
on Sat Mar 16, 2019 8:44 pm, edited 1 time in total.