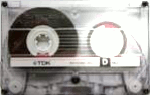 BY
bobiron
- Sun Jul 07, 2019 9:38 am
- Sun Jul 07, 2019 9:38 am
#832311
Anyone toyed with or executed a bass guitar pickguard pickup to capture any scratching on the pickguard?

The goal is to provide some backbeat type noise. I know that is what slapping is all about, but I don't have those skills atm.

My initial thought was to build a thin plywood pick guard and embed a piezo element in the back of it.
OMM OM MM OMM MM