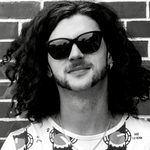 - Sun Jun 17, 2012 10:47 am
#516985
Morning,
I would really like someone to tab out a song called
venus blue
by a not-so well known but fucking phenomenal group called
Acid bath
.
I know the guts of the song already, but a tab of the interlude (
3:17 - 3:40
) and a tab of the clean harmony part (evident at about
0:07 - 0:13
) would be superb.
The song as far as I know is either in drop C or C#, and there is either a phaser, flanger, or chorus in there, if not all 3.
Many thanks to the bloke that manages to do that for me.
http://www.youtube.com/watch?v=_UOabKngWCs
werdna wrote:Well at least I can still make toast in the bath without anyone telling me it's unsafe.