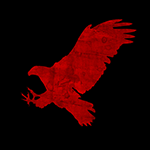 BY
Zaulkin
- Sat Mar 17, 2018 5:47 pm
- Sat Mar 17, 2018 5:47 pm
#778846
Completely unrelated to my other post, my (Auckland based) band Lucky Last is looking for a new bassist.
The band has been around for a few years and has recorded several songs (home recordings) - Since our bass player has moved away we are looking to replace him. The focus for us is more on writing and recording music together rather than doing gigs. This is because we are all incredibly busy with our jobs (and because the other guys have kids), so we struggle to practise more than once every 2 - 3 weeks.
The ideal person would:
Be roughly in their 30s.
Have a good sense of humour. The most important thing for us is that we all get along, as this band is largely a social thing.
Have their own gear.
Be a competent bass player, good enough to learn our material and add their own flavour to new songs.
Be willing to meet up once every 2 -3 weeks on the North Shore to talk gear *cough* I mean practise.
Unfortunately we don't have any photos of us all together, but we do have some recordings of our music:
"Lucky Last" -
https://drive.google.com/file/d/1jQ6UGr ... sp=sharing
"Come what May" -
https://drive.google.com/file/d/0B5cTDG ... sp=sharing
"Nixon" -
https://drive.google.com/file/d/13nygkp ... sp=sharing
If you are interested, send me a PM and let's see what happens.