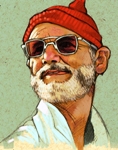 - Mon Aug 09, 2004 9:11 am
#25331
"The Last Days" band needs you!
We are a "rock" band with soft, classic and emo tendancies. Each band member has their own unique influences, and as such our "sound" is very varied and is hard to put a "label" to, so the above description will have to do!

Currently the lead guitarist is singing, and is doing a fine job, but he wishes to concentrate more on his guitar. We need someone with a good attitude, who takes music and performing seriously and has an attractive "persona." Someone that the listeners can relate to. You must be open to band members input, but ideally have your own creative juices flowing. We are North Shore based and practices are on the Shore twice a week. Rehersal space is sorted, and we have a good vocal PA. At the end of the day, we are bunch of young (21, 24, 25 & 25) muso's trying to get somewhere and have fun playing our music to people. Our influences collectively include, (The Smashing Pumpkins, Pearl Jam, Led Zepp, Aerosmith, Deftones, Audio-Slave, The Cure, Incubus, Thrice, Funeral for a Friend, Hatebreed, The Strokes, At the Drive In, SOTY, Coldplay, Radiohead....and the list goes ON AND ON!) Our songs range from melodic pop with balladesque vocals and blues-rock mellowness to harder, more punk-driven riffs, wailing solos, with darker lyrics and wavering sound modulation. We are currently competing in the Battle of The Bands, so the sooner you join us, the better! Call or email for more details and come along to a practice and sing your heart out!

Craig - 021 166 9471 or email -
kloppsta@hotmail.com
Little by little, by hook or by crook