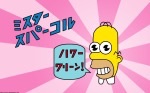 - Mon Oct 28, 2019 8:57 am
#842725
So we are some.years down the track from forming our surf instrumental band ' the bull kelp surfers '. Some of you my have seen us.

I've had a few comments about my guitar tone. Sometimes even good comments. So I thought I'd share what my go to gig set up is for my idea of 'ultimate surf tone'.

after about a year or so of playing / gigging with this combo I gotta put out there for those of you searching for a good all round JM setup.

I play a 2000 American shell pink JM with a stock avri vibrato and mastery bridge. Strings are usually 12 half wounds but currently I'm running 11s.

Often the issue with these guitars in stock setup is the shrill/ice pick nature of the traditional pickups with 1 Meg pots.

I've tried a load of things but this gets such a good all round usable tone I thought I'd share.

Both pickups are by Jess luereiro whom most forumites will be familiar with. Great value.

I go for his 'jazz' output neck and the 'telemaster' brass bass plated bridge.

Its so usable on all positions! Growly bridge tones, scooped tubalar mid position and a bell like neck pup that can be strat like .

I have 1 Meg resistors over the volume and tine pot (idea from Bender ) which makes the set behanve more like 500k pots....less death ice pick...

From there I run the guitar through a catlinbread picoso boost and into a hand built 6g15 spring reverb tank. My amp is a 6g6 blonde bassman style 40w 6l6 1x12. The amp has a classic presence control which also interacts nicely with the tank. I use a z-amp break lite attenuator which tends to stay on 2/4

The picosa boost seems to punch up the tone and raise a specific upler mid frequency that the spring tank LOVES.

I very rarely use a dirt pedal and only occasionally a slap back delay.

Playing wise , I palm mute a lot for the plucky surf drip sound and use a fairly light .7mm pick which is good for for the fast dick dale-esque playing.

I tend to leave volume on 10 on the guitar but roll the tone back a fair bit depending on what pickup I'm using.

Surfs up !