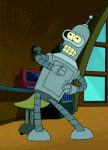 BY
bender
- Sun Nov 11, 2018 10:32 am
- Sun Nov 11, 2018 10:32 am
#807823
I'm after an attenuator for my Bassman clone. Anyone got one they want to part with? I'd ideally like to be able to test drive it first, so extra points if it's in Auckland.

I'd happily try a Two Notes Captor actually- I suspect it would do the job nicely.
Last edited by
bender
on Wed Nov 14, 2018 8:49 pm, edited 1 time in total.