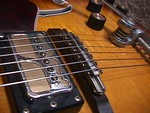 BY
H671
- Wed May 24, 2017 7:35 pm
- Wed May 24, 2017 7:35 pm
#740790
willow13 wrote:

dayl wrote:Skip to 9:45 for a shout that actually rivals "GET TO THE CHOPPER!" its amazing




i'm more concerned about the guy yelling "show us your genitals" over and over .......
They should audition for the Kadashian show - they have about the same amount of credibility.

Gibson 335, Harmony H671, Epiphone Riviera & EJ200CE, Greg Bennett RL4 LTD, Hagstrom Viking Bass, Doubleneck bass/guitar.
Fender Champion 600, Ramparte, Excelsior, Vibro King, Rivera Clubster 45, SWR California Blonde, Ashton BSK158, Behringer Thunderbird Bass.