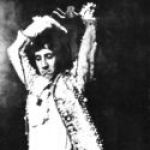 BY
kdawg2a
- Thu Dec 06, 2018 8:59 am
- Thu Dec 06, 2018 8:59 am
#810445
For the most part of the last 20 years of playing i've used humbucker equiped guitars. I've always owned guitars with single coils but as far as the workhorse end of the collection is concerned, it's mostly been Gibsons and if a Fender was used, it would have had a pickup swap.
The singer in my band uses a Les Paul and mostly plays with the neck pickup. To fit into the sound mix i've been using single coil guitars to add a little more treble and to cut through better.
Last night we played around 3 hours of Pixies and Stone Roses tunes. I used a Rickenbacker 330 into an AC-15 with a tube screamer style pedal and a chorus for the SR stuff. What a revelation!
The clarity and bite from just altering picking strength was awesome.
I don't know whether it's possibly an age thing (changes in the ears), or a refinement of taste, or even an increase in nuance when playing but i'm totally loving the difference in sound to what i've traditionally had.
Anyone else had a similar experience?