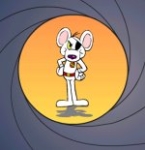 - Fri Oct 05, 2018 2:12 pm
#803811
chur wrote:

Molly wrote:I tend to give too much time to my hobbies. I wonder how much I could've achieved if so much guitar-related crap didn't keep pushing its way to the front of my mind.



I think about it a lot, and watch a lot of youtube, if only I actually practiced as much..
"What could I have achieved if I had done things differently...?"
There is a problem with that question and it is that I can't do things differently. Those people you watch on youtube are not normal, we are. We don't achieve the things they do, because deep down we don't want to. Certainly not enough to do what they did to achieve what they have.
If everyone was awesome, no-one would be awesome.
In my defence, I was left unsupervised...