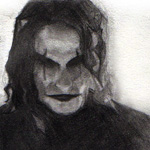 - Thu May 10, 2018 2:14 pm
#784675
So, I'm in the market for a 2x12 cab now that I've liquidated my Stilleto as despite how great it sounds, it's just absurdly heavy (nearly 40kg) and I'd much rather a 2x12 and smaller head .
I'm after something high end, probably V30's and my current options are
1. Orange PPC 2x12
2. Mesa Recto 2x12
I've had a mesa cab before, and I know i can vouch for them, but the Orange is intriguing me at present. I play both clean clean and high gain, so would prefer one with more of a tight bottom

end.
Thoughts/experiences/alternatives?
And as always, if anyone is selling either...

http://www.facebook.com/#!/pages/The-Al ... 895?ref=ts
FYI, I'm NOT Scarecrow101 on Trade Me.... just The_Scarecrow