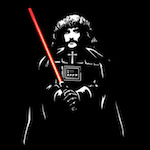 - Thu Jan 04, 2018 7:37 pm
#769575
How do you set your tone knobs on your amp?
I've been thinking a bit about this recently, as I am in the process of transitioning to a full blown mids kind of thing. Up until recently, I basically set everything at 12 o'clock, and pushed things up a little from there depending on my mood - usually a little bit of extra bass (I like a fat sound).
But I'm currently trying out this - bass 0, mids 10, treble 7, presence 6. Long way from the scoop I rocked as a teenager!

For some context, this is on a Bogner Ecstasy (plexi channel) through a 4x12 with greenbacks. With a full range treble booster.