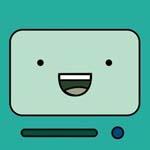 BY
dayl
- Tue Jun 13, 2017 9:11 am
- Tue Jun 13, 2017 9:11 am
#743879
Ive watched this vid a few times as Im interested in the pedal, but what got me was the auto wah when the pedal is bypassed. Its really subtle but does great things to the sound imo.
This may not be news to some, but its the first I've ever heard/seen an auto wah/Q being used in such a subtle way to influence an overdriven sound.
Starts at 6min but prob watch vid from 8min in to see what I mean. News to me anyway, great end result

Rhythm & Jump. Dancing close to you.