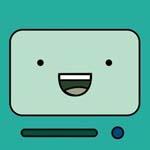 BY
dayl
- Wed Mar 21, 2018 10:25 pm
- Wed Mar 21, 2018 10:25 pm
#779308
Hi guys, just checking to see if any peeps have used these pups? I seeJansen/simon have them in stock.
Interested in the Darkstar and nemesis. Crazy cheap pups but from what I've seen so far, they punch well above their price tag.
Any news on these?
Rhythm & Jump. Dancing close to you.